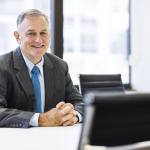 David Cant – Chair
Independent Director
Elected to the board in 2017 and elected Chair in 2021 David Cant is an Independent Director of PowerHousing Australia. He was previously the CEO of BHC a leading community housing provider in Queensland which owns over 1300 homes in Brisbane rented to low income households in housing need.
All of David's career has been committed to helping people in housing need, initially in the UK and for the last 15 years in Brisbane.
David led the team that created the BHC in 2001.  Under David's leadership since that time, BHC has earned a reputation for award winning design, business innovation and high quality services.
David was a member of the Prime Ministers Council on Homelessness which advised a previous Commonwealth government on measures to tackle homelessness.
More recently David was the CHP representative Board Member on the NHFIC Board.
David has an MA from Oxford University in politics and economics and an MPhil in town planning from University College London.  David participated in the Senior Executive Program at the London Business School.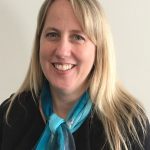 Michelle Gegenhuber – Vice Chair
Board Member
Michelle has a broad range of experience in the not-for-profit, local government and private sector including Strategic Planning, Project Management, Property Development, Asset Management and Planning Policy. Michelle comes from a commercial property background and is focused on maximising community outcomes through housing and development which demonstrates innovation, place making and capacity building. Michelle has a Bachelor of Business majoring in valuation and commercial management, an MBA and is a graduate and member of the AICD.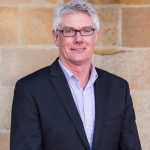 Chris Bratchford
Board Member
CEO Mission Australia Housing
Chris is responsible for the strategic leadership, operational performance and sustainable growth of Mission Australia Housing, one of the largest national community housing providers in Australia. Prior to joining Mission Australia Housing, Chris worked in leadership roles across the not-for-profit and commercial sectors both nationally and internationally and has been a Non-Executive Director of the NSW Federation of Housing Associations and also Professional Insurance Australia Pty Ltd. Chris is a Graduate of the Australian Institute of Company Directors and holds a Master of Business Administration and a Degree in Law.
Mission Australia Housing's goal is to reduce homelessness and strengthen communities.
Mission Australia Housing is an innovative, collaborative, purpose-led and values-driven housing organisation. As a part of the Mission Australia Group, we provide social and affordable rental housing to low and moderate income households.
Mission Australia Housing, as part of the Aspire Consortium together with Frasers Property and Citta Property, were in August 2017 announced as the successful tenderers to transform the Ivanhoe public housing estate in Macquarie Park, Sydney into an integrated social, affordable and market housing community. A minimum of 950 social and 128 affordable dwellings will be delivered into this mixed tenure community.
Phillip Frost
Independent Director
Philip brings extensive senior management experience across Accounting, Corporate Governance, PPPs, Investment Banking, NFPs.  Philip is qualified as a chartered accountant and has spent more than 25 years in the investment banking and finance industry delivering project and infrastructure finance and public / private partnership solutions. He has extensive experience in the financing of social and affordable housing projects.
Philip is a Graduate Member of the Australian Institute of Company Directors, with a strong interest in corporate governance principles.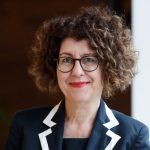 Debbie Georgopoulos
Board Member
CEO Womens Housing Company
Debbie joined the Women's Housing Company in April 2017 and is responsible for the strategic and operational leadership of the organisation to develop, deliver, and continuously improve services. She has overseen significant growth across the Company's housing and homelessness programs, and is a strong advocate in the areas of homelessness, housing affordability and domestic and family violence. She is a Director of the Community Housing Industry Association (CHIA) NSW Board.
With over two decades of public policy and program experience from government and non-government organisations, she held senior roles in the former NSW Department of Communities and Justice (DCJ) and Mission Australia. Whilst at DCJ, she held roles responsible for Housing Pathways, Future Directions for Social Housing, and Community Regeneration.
Debbie is a Graduate of the Australian Institute of Company Directors and holds an Executive Master of Public Administration, a Master of Arts (Social Policy) and a Bachelor of Arts (English). She is also a Churchill Fellow, having completed a fellowship on international approaches to managing demand for social housing in the UK, USA, Singapore and Hong Kong.
Haleh Homaei
Board Member
CEO HousingFirst
Haleh Homaei has been CEO of HousingFirst since 2016. It is one of Victoria's fastest growing, not for profit, social and affordable housing providers, that provides over 1200 social and affordable rental homes to low income and vulnerable people across Melbourne. Her career in housing spans more than 30 years and includes senior and leadership positions in both the government and community housing sectors. Haleh's expertise is in the area of Social Advocacy, Strategic and Business Planning, Governance and Compliance, Leadership and Stakeholder Management.
Haleh is the Chair of the Victorian Housing Association Group also a member of a key advisory panel (Industry Working Group) working with the Victorian Government to find new ways to increase the volume of social and affordable housing across the State. She is a Graduate of the Australian Institute of Company Directors (GAICD) and an experienced director and is currently a board member the renowned Asylum Seeker Resource Centre (ASRC).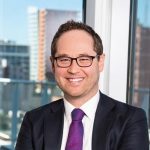 Scott Langford
Board Member
Group CEO SGCH
Scott believes a good business should be a force for good. His executive career has been focused on housing and development, and as Group CEO at SGCH he is proud to lead a team of over 200 people who contribute to a great business that pursues a shared purpose. SGCH currently serves 11,000 customers living in 6500 homes, and has assets under management of approximately $2.3 billion, along with a $500 million development pipeline delivering over 1000 new units in Sydney. Most importantly though, SGCH is a mechanism to make a positive impact on people's lives.
Scott has strong national and international networks, having served as Chairman of PowerHousing Australia for four years, as Chair of the International Housing Partnership and as Chair of the Affordable Housing as a Global Asset Class working Group for the IHP. He currently serves on the CHIA NSW Board and on the NSW Government's Community Housing Industry Advisory Council.
Scott is a Chartered Surveyor (MRICS) with a specialisation in housing management and development, and holds an MBA and postgraduate qualification in property development and is a proud Fellow of the Australian Institute of Company Directors and the Institute of Leaders and Managers. He previously served for 6 years as General Manager of Housing & Urban Development at Junction Australia, leading significant growth in their housing portfolio. Scott made the transition into leading a profit for purpose business after working in private sector roles in the property development and construction industry.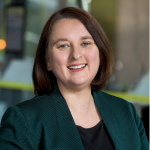 Michelle Phillips
Board Member
CEO YWCA National Housing
Michelle Phillips has the CEO role for YWCA and is the Member representative of YWCA National Housing and offers a wealth of expertise to the role in risk, strategic policy and cross jurisdictional /regional representation.
In additional to having held the national CEO role for YWCA for the past three years Michelle has international experience with Marie Stopes International based in South Africa having country director and projects/programs for Cambodia, Nepal, and Indonesia.
Adding further to her diversity of experience, prior to these roles Michelle also held CEO/CFO roles with Queensland Rugby Union, Football Federation Australia (setting up of the W-League), Directorships in the UK and has been recognised as a chartered accountant.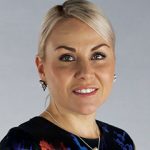 Lyndall Robertshaw
Board Member
Group Chief Corporate Services Officer Home in Place 
Lyndall is the Group Chief Corporate Services Officer for Home in Place responsible for Property Acquisitions, Business Development, Project Management, Marketing and Communications, Environmental Sustainability, Human Resource Management, WH&S, Risk Management and Compliance. Lyndall has over 18 years of experience in housing with 14 years in the community housing sector and prior to this Lyndall worked in the construction industry. Lyndall is a dynamic and proactive executive, has a passion for the housing sector and is committed to the growth of affordable housing. Lyndall has been instrumental in the growth of Home in Place which includes an increase from 7 to over 140 staff, an increase in properties under management from 400 properties to over 4400 properties and an increase in properties owned from 7 to over 1400 properties owned today.
Lyndall is a graduate of the Australian Institute of Company of Directors, holds a Bachelor of Business Management, is currently undertaking her MBA and has other tertiary qualifications in Management, Project Management and Interior Design.  Lyndall is a Director of Powerhousing Australia, as well as a Director of the NSW Federation of Housing, MYPlace Property and Logan City Community Housing. Lyndall is also a Committee Member of the NSW Australasian Housing Industry, the UDIA Hunter Chapter and the City of Newcastle's Building Better Cities Committee.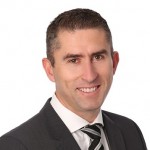 Nicholas Proud
Chief Executive Officer – Company Secretary
PowerHousing Australia
Nicholas Proud was appointed CEO of PowerHousing Australia in July 2016. Nicholas has previously held national executive director roles with the Property Council's residential division, the Housing Industry Association in Workforce development advocacy and was Director of Research and Policy with the Construction and Property Industry Skills Council.
Nicholas' experience in senior technical, media and policy roles, in a variety of peak advocacy bodies, provides wide private sector and government connections and an understanding of the challenges facing the housing industry, as well as the opportunities for our organisation today.
Nicholas has campaigned in recent roles on housing issues, affordability and the value of housing delivery to jobs, communities and the economy which has thrust housing delivery back into the national policy landscape. He has worked directly on the introduction of foreign investment legislation, was a strong advocate for the safeguarding of existing NRAS incentives and has secured significant funds for workforce development for the property and construction sectors. Nicholas is also passionate about the benefits of appropriately designed housing, demonstrated by his work with Livable Housing Australia.