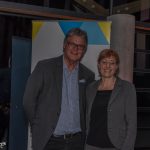 Graham Brown
Lifetime Achievement Award Winner
Graham has been the Chief Executive Officer of Junction Australia since 2005, retiring in 2017. He holds a Masters Degree in Public Administration and has broad experience in organisational development, strategic planning and project management.  He has held senior management roles in three non-government organisations over the last 13 years.
Graham has a passionate belief that people can achieve great things, that are of enduring value, when they come together to share insights, perspectives and experiences, envisage better ways or desired outcomes and then work together to pursue their shared vision.
Under his leadership, and by adopting this dynamic approach, Junction Australia has experienced steady growth and development over recent years.
In order to support both sound governance, effective management and foster a healthy organisational culture, Graham has developed and implemented a unique integrated Policy and Assurance Framework that has underpinned the steady growth and development of the organisation. This framework has been described during accreditation processes as a leading example of best practice.
Graham is committed to ensuring that Junction Australia is a strong and healthy independent community-based organisation that is recognised as a Centre of Excellence for Integrated Social Practice as it continues to pursue and strengthen its integrated approach to transforming lives and communities, that is being implemented through Junction Australia's distinctive a Crisis to Connectedness service model.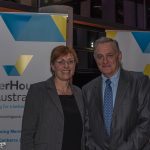 David Cant
CHP Sector Recognition Award Winner
David Cant is the CEO of BHC a leading community housing provider in Queensland which owns over 1300 homes in Brisbane rented to low income households in housing need.
All of David's career has been committed to helping people in housing need, initially in the UK and for the last 15 years in Brisbane.
David led the team that created the BHC in 2001.  Under David's leadership since that time, BHC has earned a reputation for award winning design, business innovation and high quality services.
David was a member of the Prime Ministers Council on Homelessness which advised a previous Commonwealth government on measures to tackle homelessness.
David has an MA from Oxford University in politics and economics and an MPhil in town planning from University College London.  David participated in the Senior Executive Program at the London Business School.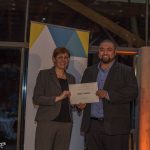 Mat Toailoa
Rising Star Award Winner
Mat joined Evolve Housing in 2013 as a Housing Manager where he has quietly and consistently delivered against his position responsibilities. Mat has held several portfolios during his time with Evolve, demonstrating his agility and capacity. His current substantive portfolio role is as Housing Manager (NRAS Social) managing a portfolio of 170 social housing eligible tenancies living in Evolve's National Rental Affordability Scheme (NRAS) properties. Mat has a genuine passion for the housing sector which he demonstrates daily as he straddles across social and affordable housing programs and associated products, successfully negotiating the complexity that comes with the nuances and interconnections across the two. This requires an additional skill level to a standard housing manager portfolio.
Importantly and critically Mat is able to successfully engage with residents within his portfolio not only to ensure their review for eligibility is maintained annually but to support his tenants to sustain their tenancies. Mat is committed to service improvement and is regularly identifying opportunities for development. Mat is dedicated to improving his knowledge and understanding of the sector and has completed a Diploma in Business Management and is currently enrolled in a Diploma in Social Housing. Due to his knowledge and willingness to help teach others, Mat has become a reliable team resource helping set up new team members for future success.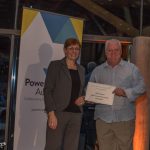 Peter Malone
Outstanding Achievement Winner
Peter is highly passionate about the community housing sector and helping those people marginalised and in need of support. Peter is particularly passionate about people with disabilities and their families and ensuring that their housing, social and economic needs are met. This is demonstrated through comments made to Hume's CEO by the CEO at Northcott in which she said that, the reason Northcott started a partnership with Hume was entirely based on her previous interactions with Peter and knowing his unwavering commitment to people with disabilities.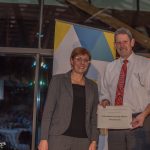 Unity-Bedford Housing Alliance
Leadership and Innovation Winner
Unity Housing Company Ltd (Unity) and the Bedford Group (Bedford) are s leading providers of community housing and disability support services respectively. The two organisations have entered into a unique Alliance that will ensure high quality, appropriate and affordable housing options are made available for people with disabilities now and into the future.
The negotiation, planning and implementation of the Unity-Bedford Alliance took over two years and in March 2017 culminated in Unity taking over the management of Bedford's 130 existing residential properties, providing homes for over 170 people with a range of disabilities.
The formal Alliance between Bedford and Unity is based on Unity's model and is unique in South Australia in terms of its scale and complexity. The Alliance has ensured that the tenants will continue to enjoy a high level of support from Bedford under the NDIS, but will now also enjoy enhanced housing standards and opportunities. The families and carers of the Bedford tenant group will now also enjoy greater peace-of-mind in terms of enhanced security of tenure of their family member with Unity and a broader range of housing options from across Unity's substantial portfolio of 2,000 properties.
A key benefit will be the improvement of the existing Bedford properties, and the development of new disability specific housing that is already being planned by the two organisations. The Boards are currently considering a range of development opportunities, including an initial joint-venture to develop a significant number of disability housing properties on an existing 10 hectare site owned by Bedford. This project will be a mixed development of commercial and social housing, including purpose-built housing to meet the specific needs of tenants with disabilities.
Sidney Myer Haven (SMH)
Excellence in Tenant Engagement and Social Inclusion Winner
In 2012 Baillieu Myer committed $1.5m to Bendigo for a 'social impact' project in memory of his father Sidney Myer, to celebrate the 80th anniversary of his passing. This included a $500k fundraising challenge.
Haven; Home, Safe (HHS) proposed a housing and support program for current identified Transitional Housing residents, (in particular youth and young parents) to gain the necessary skills and capacity to improve their ability to live sustainably in longer term housing, contribute to the community, and take an active place in civic life.
The Sidney Myer Haven (SMH) was developed and officially opened in 2015.
SMH is a leading-edge and unique residential program offering medium-term affordable housing, within a distinctive 23-unit residential community complex. SMH provides a suite of life enriching programs and complementary support, which addresses housing and homelessness issues for program participants and sees them settled in affordable housing with the necessary skills to participate fully in community life.
Noteworthy approaches of the SMH program include:
24/7 support with staff on-site
Key worker assigned to each resident and their family
A fully supported social curriculum program that provides tailored individualised learning programs that cover skills development in all key life areas, including relationships, life skills, education, training and employment. The program takes advantage of local expertise – Real Estate Agents, Chefs, Financial Advisors, Lawyers, Health professionals etc.
Onsite and offsite access to appropriate health and welfare services
Recreational spaces, children's playground, BBQ area and community garden
An education centre with contemporary facilities for learning and social activities
HHS is keen to duplicate the successes of the SMH program and believe it can be implemented in similar social/affordable housing organisations.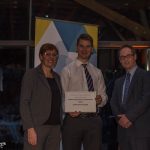 Clean Energy Finance Corporation (CEFC)
Business Partner Winner
The Clean Energy Finance Corporation (CEFC) invests commercially to increase the flow of funds into renewable energy, energy efficiency and low emissions technologies.
The CEFC has supported projects across the Australian economy, benefitting a diverse range of businesses, large and small. The CEFC's mission is to accelerate Australia's transformation towards a more competitive economy in a carbon constrained world, by acting as a catalyst to increase investment in emissions reduction. The CEFC does this through direct investments which attract private sector finance, as well as through its strategic co-financing partners.
In March this year, SGCH and CEFC announced a $130 million finance facility to deliver new energy efficient Social and Affordable Housing in New South Wales. This extended on an existing multimillion dollar financial commitment by CEFC to SGCH which was already financing the construction of 200 new energy efficient homes and the retrofit of energy saving measures in over 1,100 existing homes. The combined investment of up to $170 million is the largest single debt finance facility committed to a community housing provider in Australia.