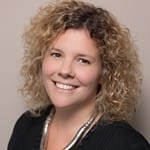 Nicola Lemon – Chair
Board Member
CEO Hume Community Housing Australia
Nicola has been a member of the board of PHA since March 2012, serving as vice chair and now chair since April 2016. Nicola is a CEO who is passionate about social justice and facilitating long lasting changes and improvements within communities through providing quality housing and individual and community empowerment. She is driven by the pursuit of implementing best practice, driving innovation for change and has positioned Hume Community Housing a leader in the housing sector.
During her past eight years at Hume Community Housing, Nicola has led the organisation through a period of significant change. As a strategic partner to the board Nicola is responsible for driving and managing the organisation's growth, developing and delivering  the strategic plan, development and implementation of continuous improvement programs, compliance regulation, stakeholder management and corporate partnerships and upskilling Hume's workforce so that the organisation reaches its full potential. As a result of operational and functional programs implemented under Nicola's leadership Hume has achieved Tier 1 Registration status whilst focussing on its social missions and commitments to their customers. Nicola champions a customer oriented organisation which continuously consults and engages with customers and stakeholders to deliver quality, relevant and value for money homes and services.
Nicola's comprehensive business and community housing career has been accomplished through a variety of associations in the UK and Australia ranging from associations managing 4,500 to 70,000 properties. In all of her positions Nicola has been a driver for change, delivery and management of frontline housing and community development programs and organisational growth.  Furthermore Nicola has been responsible for large-scale urban renewal programs, property development programs, setting up robust risk management systems and group procurement practices.
Nicola's practical work experience is complimented by her academic background in Business Law, Housing Management and Leadership and Training.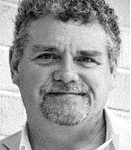 Ken Marchingo AM – Vice Chair
Board Member
CEO, Haven; Home, Safe (HHS)
Ken Marchingo is one of the most highly regarded and influential veterans of Australia's community housing sector.
Haven; Home, Safe has flourished under his astute stewardship. The organisation was effectively bankrupt in 1994 when he commenced with only a single employee, himself. Ken has turned this regional city based entity into what it is now, an organisation with annual revenue of more than $30M, a balance sheet of assets nearing $300M, and employing 150+ staff across five offices. More importantly, housing thousands of people and providing support and assistance to more than 10,000 people a year with its unique vertically integrated housing and homelessness services.
A 30+ year community housing and homelessness specialist, Ken's contribution to the sector was acknowledged by his peers and colleagues with an auspicious Lifetime Achievement Award from PowerHousing Australia (PHA), the national industry advocacy group he initiated in 2004.
His influence and authority also extends beyond our shores. As Chair of the International Housing Partnership (IHP), Ken hosted the IHP Leadership Exchange in Sydney, the largest gathering of International Housing Association CEOs ever assembled in Australia in 2013.
Ken has regularly spoken at international and national conferences, including the International Housing Summit in Rotterdam and ONPHA, the largest conference in the sector in North America, he has twice facilitated a two-day leadership seminar for the Chartered Institute of Housing's Founders Program in Canada designed to enhance the strategic and organisational leadership skills of the CEO participants. Ken has incubated and cut loose as independent NGO's a number of service and advocacy bodies across the Loddon Mallee region in the last 20 years, building a broader 'eco-system' of supports for those most in need.
Officially acclaimed a 'Local Hero' in his home town of Bendigo, Ken is also the proud patron and one of the founders of the Bendigo and Central Victoria Community Foundation, an Honorary Life Governor of the Royal Children's Hospital, a former long term director of Bendigo Health, the founding chair of PowerHousing Australia and a White Ribbon Ambassador, which aims to eliminate violence against women and children.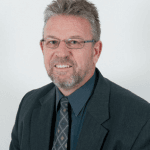 Garry Ellender
Independent Board Member
Managing Director, Derellen Consultancy. WA
Currently Garry is the Managing Director of Derellen Consultancy and is an affordable housing specialist with international expertise in affordable housing and he is a leading light in the development of the Community Housing Provider brand in Australia.
In his previous role Garry was CEO of Access Housing Australia Ltd. – a leading provider of social and affordable housing for West Australians.  As CEO he oversaw the increasing professionalisation of the company and been instrumental in the organisation acquiring over $75m in housing assets in 2010-11. This was an innovative bid to secure nation building asset transfers and won major tranches of 249 title transfers and  negotiated a further 300 title transfers through a state program, as well as 500 management lease transfers. Since 2010, Access has grown from about 700 dwellings to 2,100, with turnover up from about $7.5m to $35m in the current financial year. Net assets have increased from $6m to 165m.
Prior to working at Access Housing, Garry worked for the Department of Housing WA in a number of senior management positions and also in the Community Housing Sector where he established the Perth Inner City Housing Association.
Garry has extensive leadership experience in strategic and business planning, research and policy development, and program management placing him appropriately on the PowerHousing Australia Board as an Independent Director since November 2018. His role on the board follows on from the 6 pervious years as a Member Director.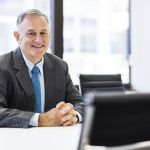 David Cant
Board Member
CEO, Brisbane Housing Corporation
David Cant is an Independent Director of PowerHousing Australia. He was previously the CEO of BHC a leading community housing provider in Queensland which owns over 1300 homes in Brisbane rented to low income households in housing need.
All of David's career has been committed to helping people in housing need, initially in the UK and for the last 15 years in Brisbane.
David led the team that created the BHC in 2001.  Under David's leadership since that time, BHC has earned a reputation for award winning design, business innovation and high quality services.
David was a member of the Prime Ministers Council on Homelessness which advised a previous Commonwealth government on measures to tackle homelessness.
David has an MA from Oxford University in politics and economics and an MPhil in town planning from University College London.  David participated in the Senior Executive Program at the London Business School.
Samantha Drury
Board Member
Chief Financial Officer, The Bethanie Group
Samantha is a qualified accountant with over 20 years' experience across a broad range of industry sectors, including Government, Not-For-Profit, Transport, Construction and Engineering. She previously worked for Laing O'Rourke as their Head of Finance – Western Region having left VDM Group Limited, an ASX listed company, where she served as their Chief Financial Officer and Company Secretary. Samantha has also worked with London Underground Ltd, Coopers & Lybrand, Jones Lang LaSalle, and the Worley ABB Joint Venture. This international experience provides a diverse and valuable range of skills, especially in dealing with complex contracts across government and commercial companies and leading teams through change and continuous improvement.
Her work at VDM as Company Secretary enabled Samantha to fully understand and work through many complicated and technical ASIC, ASX and director responsibilities as VDM worked through trading halts, suspensions, going concern reviews, prospectuses and capital raising. This experience has enabled her to work through and with government and related bodies, whilst utilising multiple resources both internally and externally and holds her in good stead as a director of PowerHousing Australia.
Having moved into the Not-For-Profit sector with Bethanie, Samantha is thoroughly enjoying the change and the contribution that is made to the over 55 sector in both aged care and social housing. Having toured Bethanie's Social Housing sites down at Peel & Dalyellup Samantha senses the pride the residents feel with obtaining their first home and personally feels rewarded to work for a company that supports and enables that to happen.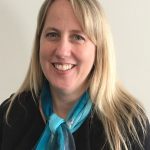 Michelle Gegenhuber
Board Member
General Manager, Housing and Development, AnglicareSA
Michelle has a broad range of experience in the not-for-profit, local government and private sector including Strategic Planning, Project Management, Property Development, Asset Management and Planning Policy. Michelle comes from a commercial property background and is focused on maximising community outcomes through housing and development which demonstrates innovation, place making and capacity building. Michelle has a Bachelor of Business majoring in valuation and commercial management, an MBA and is a graduate and member of the AICD.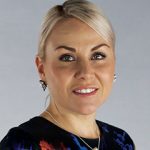 Lyndall Robertshaw
Board Member
Group Chief Corporate Services Officer Compass Housing Services
Lyndall is the Group Chief Corporate Services Officer for Compass Housing Services responsible for Property Acquisitions, Business Development, Project Management, Marketing and Communications, Environmental Sustainability, Human Resource Management, WH&S, Risk Management and Compliance. Lyndall has over 17 years of experience in housing with 13 years in the community housing sector and prior to this Lyndall worked in the construction industry. Lyndall is a dynamic and proactive executive, has a passion for the housing sector and is committed to the growth of affordable housing. Lyndall has been instrumental in the growth of Compass Housing which includes an increase from 7 to over 140 staff, an increase in properties under management from 400 properties to over 4400 properties and an increase in properties owned from 7 to over 1400 properties owned today.
Lyndall is a graduate of the Australian Institute of Company of Directors, holds a Bachelor of Business Management, is currently undertaking her MBA and has other tertiary qualifications in Management, Project Management and Interior Design.  Lyndall is a Director of Powerhousing Australia, as well as a Director of the NSW Federation of Housing, MYPlace Property and Logan City Community Housing. Lyndall is also a Committee Member of the NSW Australasian Housing Industry, the UDIA Hunter Chapter and the City of Newcastle's Building Better Cities Committee.
Chris Bratchford
Board Member
CEO Mission Australia Housing
Chris is responsible for the strategic leadership, operational performance and sustainable growth of Mission Australia Housing, one of the largest national community housing providers in Australia. Prior to joining Mission Australia Housing, Chris worked in leadership roles across the not-for-profit and commercial sectors both nationally and internationally and has been a Non-Executive Director of the NSW Federation of Housing Associations and also Professional Insurance Australia Pty Ltd. Chris is a Graduate of the Australian Institute of Company Directors and holds a Master of Business Administration and a Degree in Law.
Mission Australia Housing's goal is to reduce homelessness and strengthen communities.
Mission Australia Housing is an innovative, collaborative, purpose-led and values-driven housing organisation. As a part of the Mission Australia Group, we provide social and affordable rental housing to low and moderate income households.
Mission Australia Housing, as part of the Aspire Consortium together with Frasers Property and Citta Property, were in August 2017 announced as the successful tenderers to transform the Ivanhoe public housing estate in Macquarie Park, Sydney into an integrated social, affordable and market housing community. A minimum of 950 social and 128 affordable dwellings will be delivered into this mixed tenure community.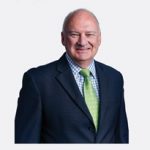 Phillip Frost
Board Member
Evolve Housing
Philip brings extensive senior management experience across Accounting, Corporate Governance, PPPs, Investment Banking, NFPs.  Philip is qualified as a chartered accountant and has spent more than 25 years in the investment banking and finance industry delivering project and infrastructure finance and public / private partnership solutions. He has extensive experience in the financing of social and affordable housing projects.
Philip is a Graduate Member of the Australian Institute of Company Directors, with a strong interest in corporate governance principles.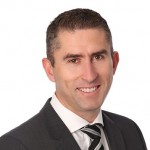 Nicholas Proud
Chief Executive Officer, PowerHousing Australia
Nicholas Proud was appointed CEO of PowerHousing Australia in July 2016. Nicholas has previously held national executive director roles with the Property Council's residential division, the Housing Industry Association in Workforce development advocacy and was Director of Research and Policy with the Construction and Property Industry Skills Council.
Nicholas' experience in senior technical, media and policy roles, in a variety of peak advocacy bodies, provides wide private sector and government connections and an understanding of the challenges facing the housing industry, as well as the opportunities for our organisation today.
Nicholas has campaigned in recent roles on housing issues, affordability and the value of housing delivery to jobs, communities and the economy which has thrust housing delivery back into the national policy landscape. He has worked directly on the introduction of foreign investment legislation, was a strong advocate for the safeguarding of existing NRAS incentives and has secured significant funds for workforce development for the property and construction sectors. Nicholas is also passionate about the benefits of appropriately designed housing, demonstrated by his work with Livable Housing Australia.